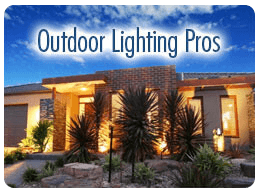 Discover the ideal outdoor lighting solution for your home or business: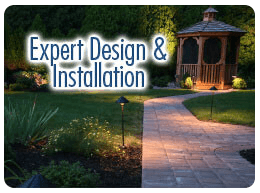 1. PROFESSIONAL LIGHTING DESIGN Make the most of your outdoor space, with lighting that means you can enjoy your garden and patio all year around, as well as adding security and safety when you return home at night. Omega Electrical provides a comprehensive service, from ideas to designs, to supplying fixtures, to professional installation from licensed electricians.

2. GARDEN LIGHTING Bring out the best of your garden with the latest in landscape lighting, including accent lights, floodlights, and path and driveway lighting.

3. PATIOS AND DECKING LIGHTING Enjoy outdoor entertaining into the evening with the latest in outdoor lighting for your patio or decking.

4. DOOR, GARAGE AND SAFETY LIGHTING Outdoor lighting around your home's entry areas for when you return home at night.

5. SECURITY LIGHTING Motion-detector and security lighting for your peace of mind.

6. FLOODLIGHTING Bring out the best features of your home with exterior floodlighting.

7. SIGN LIGHTING Electrics for promotional lighting.

8. UP-FRONT PER JOB PRICING With Omega you always know the full price in advance, no matter how long the job takes.

9. SATISFACTION GUARANTEED SERVICE You'll be over the moon with the friendly and helpful service you receive from Omega's licensed electricians.
For all your outdoor lighting needs across Sydney, call and speak Omega Electrical today.
OUTDOOR LIGHTING SYDNEY | INSTALL OUTDOOR LIGHTING | BUILDING LIGHTING SYDNEY | EXTERIOR LIGHTING SYDNEY | SYDNEY OUTDOOR LIGHTING ELECTRICIANS | LANDSCAPE LIGHTING SYDNEY | SYDNEY LANDSCAPE LIGHTING | GARDEN LIGHTING SYDNEY | POOL LIGHTING SYDNEY | DECKING LIGHTING SYDNEY | PATIO LIGHTING SYDNEY | SAFETY LIGHTING SYDNEY | LANDSCAPE LIGHTS SYDNEY | GARDEN LIGHTS SYDNEY | OUTDOOR LIGHTS SYDNEY | SIGN LIGHTING SYDNEY | FLOODLIGHTING SYDNEY | FLOOD LIGHTS SYDNEY