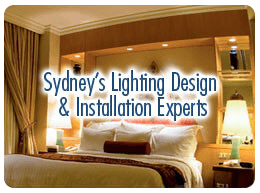 Discover Omega's range of fantastic lighting solutions: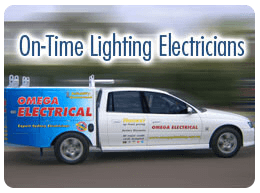 1. EXPERT ON-TIME LIGHTING INSTALLATIONS Omega Electrical's expert electricians can perform a professional installation of your lighting, ensuring years of functional and safe operation. In NSW lighting can only be installed by licensed electricians.

2. LATEST LIGHTING DESIGNS No other design feature can add the finished touches to an interior space as 'lightscaping'. The right lighting can accentuate your home's best features, and even help set the mood. Improved lighting can also help bring value to your home, and bring a more contemporary touch. Omega Electrical can help you with advice, design, ideas, the supply of the latest fixtures and, of course, expert installation for the ultimate lighting service in Sydney.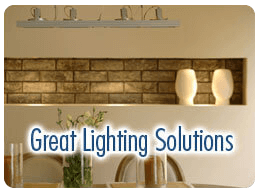 3. COMPLETE SOLUTION Omega offers a complete lighting solution, from start to finish from a single call.

4. DOWN LIGHTS For a contemporary touch to your home or business, consider down lights. Read more on this page here.

5. LED LIGHTING For improved energy efficiency and safe operation, consider state-of-the-art LED lighting. Read more on this page here.

6. NEW LIGHTING CIRCUITS If there isn't wiring for lighting where you want it, Omega Electrical can install a new lighting circuit.

7. LIGHT SWITCHES AND DIMMERS For the latest designs for your new light switches and dimmers we can help with suggestions and professional installation. Dimmers can also be a useful way to lower energy usage.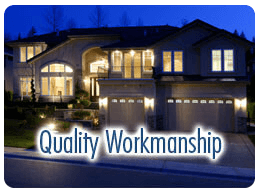 8. OUTDOOR LIGHTING For all your outdoor and garden lighting needs. Read more on this page here.

9. AUTOMATED LIGHTING For complete control over your home's lighting environment, consider an automated or remote control solution.

10. UP-FRONT PER JOB PRICING With Omega Electrical you know the full price in advance, and no matter how long the job takes, the price is the same.

11. SATISFACTION GUARANTEED SERVICE Enjoy great service from clean-cut and polite technicians with our famous on-time guarantee for greater convenience. Read more about our service level guarantee here.
For great lighting installations and solutions for your home or business in Sydney, call and speak with the lighting specialists from Omega Electrical today.
LIGHTING SYDNEY | INSTALL LIGHTING SYDNEY | INSTALL LIGHTING PARRAMATTA | CASTLE HILL LIGHTING | LIGHTING PARRAMATTA | LIGHTING NORTH SHORE | LIGHTING MOSMAN | INSTALL LIGHTS SYDNEY | LIGHTING ELECTRICIAN SYDNEY | SYDNEY LIGHTING DESIGN